The challenges of the supply chain industry compels us to innovate and search for new ideas that challenge limits and extend beyond freight forwarding.
We believe that our customers deserve nothing but the best from our company and we are not content to simply meet their requirements, we are committed to deliver services exceeding their expectations. The freight transportation and logistics we offer to our clients are inspired by our passion in what we do on a daily basis and sustained by our expertise, dedication and commitment to deliver uncompromised services. We take our time to understand the needs of all of our customers as we consider each client as an individual with a particular identity and not just a number served by a common standard. This is what we do best.
Our integrity and honesty are paramount in our approach as we believe in long term business relationship.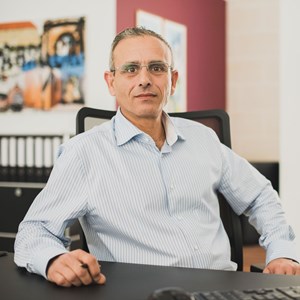 Gerald Vella
Managing Director
Freight Systems International Logistics Co. Ltd.